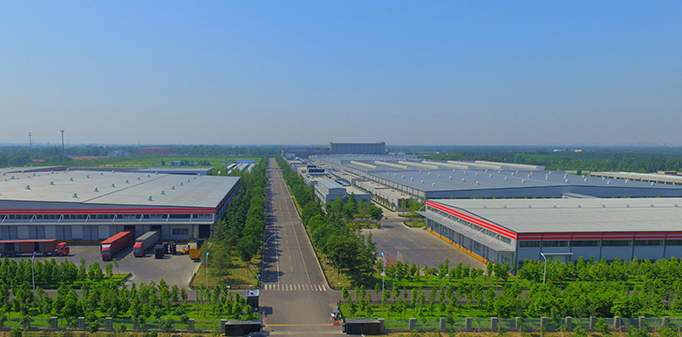 Since this year, Hixih group takes the chance of repaid development of China domestic automobile industry and supply side structural reform, invest nearly 6 billion yuan on the high performance tyre again by its two subsidies--Shenzhou tyre and Tongli tyre. The two projects are the construction of annual output of 12 million high-performance radial car tyre and 2 million sets of all steel radial truck tyre technical modification and production expansion. The projects use the world leading equipment and technology to produce self-owned brand high performance tyre, middle and high truck and passenger tyre which are more suitable for the Chinese market, try to from "made in China" to "created in China" by creating Chinese tyre first-line brand with international brand and localization technology background and advantages of, achieve.
Shenzhou tyre¡¯s 12million high performance radial car tyre have a total investment of 3.53 billion yuan, covering more than 700 mu. The project is built in two phases, with the first period of six million sets and an investment of about 1.98 billion yuan. The project use the world's leading high-performance radial car tire production technology, the main production equipments are from Germany krupp, Netherland VMI, Italy Akeley, US steeler and other Europe and America professional tyre equipment manufacturer. When the project completed and put into operation, the new sales revenue will be 8.4 billion yuan and the profit is about 1.2 billion yuan, and more than 2,000 jobs will be added.
Tongli tyre¡¯s 2 million sets of all steel radial truck tyre technical modification and production expansion project invest 2.4 billion yuan, purchases high-end equipment, upgrades existing production lines, factories and other buildings of 287873 square meters. After the completion of the project, it will increase production capacity by 2 million sets, sales revenue of 3.170 billion yuan, with a profit tax of 570 million yuan, and will increase the total output of Tongli tyre to 4 million sets.
Relying on existing tyre production capacity of Hixih, the main products of the two projects are both carry out trial production, through test of the broad masses of customers at home and abroad, the products has outstanding advancement, applicability and practicability, can be comparable to foreign top products, to fill the gaps in domestic tire industry, and has high performance, cost-effective, safe and durable, energy conservation and environmental protection advantages, represents the highest level of domestic high-end tires.
Once the two big projects completed and put into operation, it will further enhance Hixih group¡¯s high-end tyre manufacturing capacity, as well as positively demonstrate China's tyre industry technology progress, has both the good economic efficiency and social benefits.